Add to my favourites
Remove from my favourites
Paradigm Shift _ Forum #4
Thursday 25 May
14:10 – 20:00
Free entrance, registration required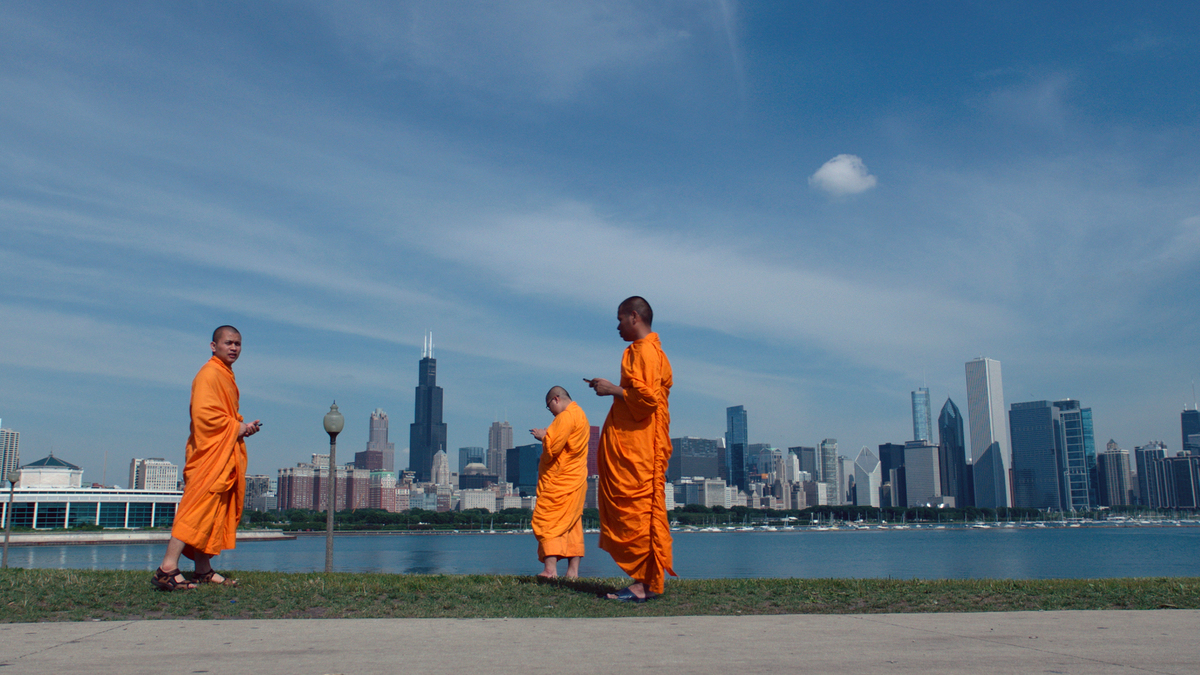 Mapping _ Digital Shifts is proud to present the first edition of
Paradigm Shift
, a two-day international forum gathering inspiring artists, designers, curators, journalists, decision makers and researchers to critically reflect, raise questions and discuss the state of culture and society in today's technology driven world.
Through a series of talks, presentations, discussions and screenings, each half-day session will further explore this year's theme:
Technology Now, Society Tomorrow, and the Religion for a Brave New World
.
Supported by the Federal Office of Culture
Future love - the Internet of bodies
Ghislaine Boddington's talk will explore how the Internet and digital technologies are shaping the way we experience love, sexuality, friendship and intimacy. Her talk will also look at the possibilities and implications of romantic and sexual relationships in sense enhanced digital immersion environments with future partners such as human-like robot companions and avatars, sharing her future visions on the "Internet of Bodies".
-
Ghislaine Boddington
, creative director at
Body>Data>Space
Me, myself and my Avatar
In this virtual visit, LaTurbo Avedon will explore topics of avatar identity and the path ahead for life inside the Internet. She will also talk about the possibilities of virtual spaces for artistic creation and non-physical collaboration, and the new and ambiguous modes of interaction between avatars and audiences.

- LaTurbo Avedon, artist-avatar
Lo and Behold: Reveries of the Connected World
Documentary by Werner Herzog (98 minutes)

Herzog weaves a multi-faceted landscape in which top-level scientists, victims of the social media, people allergic to the Internet and Web addicts rub shoulders with each other. Above all, he takes great delight in presenting a fine array of curious characters!

Premiered at the Sundance Festival in 2016, this new documentary from legendary German director Werner Herzog (Fitzcarraldo, Aguirre) compiles interviews of internet specialists such as Bob Kahn, inventor of the TCP/IP protocols; Elon Musk, founder of SpaceX and active in Mars colonization projects; or Sebastian Thrun, specialist in robotics and Google X creator.

In collaboration with Black Movie Festival
Present futures: interactive session
The closing session of this year's forum will offer a space for collaborative discussion and debate over a variety of topics related to the documentary "Lo and Behold: Reveries of the Connected World" by Werner Herzog. After the screening, a panel made up of Ghislaine Boddington, Chris Baraniuk and the curator of the forum Carmen Salas will invite the audience to participate, share their ideas, comments and questions in relation to the documentary. Putting the audience at the center of the discussion, Present Futures seeks to serve as an open platform where meaningful conversations are encouraged.
-
Leigh Alexander
, digital culture journalist
-
Ghislaine Boddington
, creative director at
Body>Data>Space
-
Chris Baraniuk
, freelance science and technology journalist (BBC, NewScientist, WiredUK)
-
Carmen Salas
, independent curator and creative producer working at the intersection of art, technology and digital culture